---
Beosztás
tanszékvezető, egyetemi tanár
Kutatási terület
Mezozozoikumi Archosauriak funkcionális morfológiai vizsgálata.
Európai késő-kréta paleobiogeográfia
Kutatási projektek
2019-2025 NKFIH-OTKA pályázat. Mezozoikumi sauropsida hüllők fogkopás-vizsgálata
2016- ELTE poszt-Lendület Dinoszaurusz kutatócsoport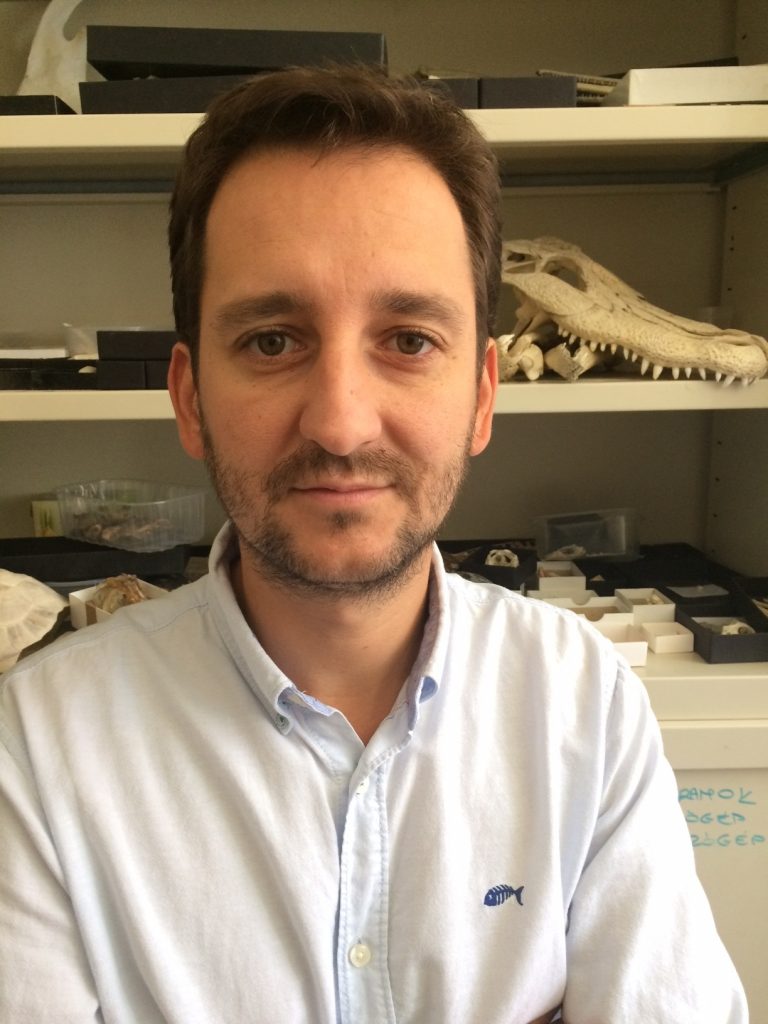 2014- Mezozoikumi szárazföldi gerincesek kutatása alpi területeken: új lelőhelyek, új leletek
2016–2019 elnyert NKFIH-OTKA pályázat. Mezozoikumi gerincesek kutatása Magyarországon
2014 – Mezozoikumi Archosauria hüllők fogkopás és táplálkozásmechanizmus-vizsgálata
---
Elérhetőség
Telefon: 06 1 372 2500/8003-as mellék
e-mail: hungaros@gmail.com
cím: 1117 Budapest, Pázmány Péter sétány 1/c, Őslénytani Tanszék, 0.214-es szoba
Fogadóóra: Szerda, 13:00-15:00
---
Saját honlap
---
Legfontosabb publikációk
Ősi, A., Barrett, P., Evans, A., et al. 2022. Multi-proxy dentition analyses reveal niche partitioning between sympatric herbivorous dinosaurs. Scientific Reports.
Ősi, A. et al. 2021. A brackish to non-marine aquatic and terrestrial fossil assemblage with vertebrates from the lower Coniacian (Upper Cretaceous) Gosau Group of the Tiefengraben locality near St. Wolfgang im Salzkammergut, Austria. Cretaceous Research 127. 104938. /doi.org/10.1016/j.cretres.2021.104938
Ősi, A., Young, M.T., Galácz, A., Rabi, M. 2018. A new large-bodied thalattosuchian crocodyliform from the Lower Jurassic (Toarcian) of Hungary, with further evidence of the mosaic acquisition of marine adaptations in Metriorhynchoidea. Peer J, 6:e4668; DOI 10.7717/peerj.4668
Ősi, A., Prondvai, E., Mallon, J., Bodor, E. R. 2016. Diversity and convergences in the evolution of feeding adaptations in ankylosaurs (Dinosauria: Ornithischia). Historical Biology. 29 (4), 539-570
Csiki-Sava Z, Buffetaut E. Ősi, A., Pereda-Suberbiola X, Brusatte SL. 2015. Island life in the Cretaceous – faunal composition, biogeography, evolution, and extinction of land-living vertebrates on the Late Cretaceous European archipelago. Zookeys. 469, 1–161.
Ősi, A. 2014. The evolution of jaw mechanism and dental function in heterodont crocodyliforms. Historical Biology, 26, 279-414.
Ősi, A., Butler, R. & Weishampel, D. 2010. A Late Cretaceous ceratopsian dinosaur from Europe with Asian affinities. Nature 465:466-468.
---